It's both a new year and a new decade, and that means new goals, new objectives, and new direction. Usually, during the weeks leading up to New Year's Day, I take time to write out my goals and create a vision board to help me stay on task. When I say "write out," I mean I actually sit and cut up magazines, gluing cool and inspiring pics and words to a poster board.
Except for this year, I didn't do it.
If I can be totally transparent, I ended 2019 very lazily. I'd stopped working out so rigorously and was eating all the holiday comfort foods; you know all the ones that give you the -itis when you leave the table. Basketball was coming to an end and I was just ready to end the year. 2019 was weird. Looking back, I'm now realizing God actually answered so many of the prayers my wife and I prayed, but still, the year was just kind of…long, I guess.
I was ready to start 2020 off right and get back to the grind with a new attitude. On December 16th, God spoke through a close friend of mine. While at work during a very mundane Monday I received a text that read, "Hey! This morning I saw the word 'Elevate' over you for 2020, but it starts NOW."
BOOM. God had spoken and I was ready to elevate.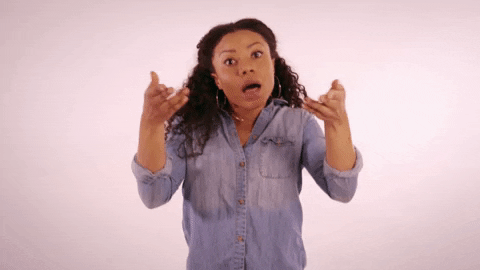 To provide a little context: after spending a year living in our first apartment, my wife and I moved in with her parents to get rid of debt more quickly. We'd planned to be there for a full year, but were believing to get out of debt much earlier. We were also praying for new jobs and raises. So after I got this word from God, I was ecstatic because I knew He was about to move. And oh boy, did He.
On the exact date, six months after moving into my in-laws' crib, we signed a lease for our new apartment. We got all kinds of discounts and perks that we didn't even request, but God knew our hearts! Aside from our home, I was believing God to move me into a new job that furthers my career goals and passions. Before I knew it, I was in rooms I'm not qualified to be in with people my pay grade shouldn't allow me to meet. I was in awe of how quickly God was moving on my behalf. This was all within the first few weeks of 2020. I was amping up my worship and prayer time; spending less time with distractions and more time in my Bible. I was hearing God more clearly after completing a 21-day fast and felt so close to Him. Life was coming together.
Then, what seemed to be all of a sudden, the favor I thought I had, felt like it had dried up.
I can't lie, y'all. I got mad with God.
I'm thinking, "God how are you going to show up and show out, and then desert me like this?! I thought I was elevating this year!"
I wasn't hearing from the connections I'd made about potential jobs. Our budget got tighter again because we now have rent payments to make. The debt was growing again because we had to furnish the crib. And with each new thing, I was growing increasingly frustrated, doubtful and fearful that God wasn't actually elevating me.
It's so crazy how our hearts and minds can switch up when things don't go our way.
During my morning commute to work, I was having a conversation with one of my brothers and we began to talk about a message from Mike Todd, pastor at Transformation Church in Tulsa, OK, called "I Know It, Even When I Don't Feel It." One particular point really stood out to us: You have to be committed to the resolve and not the results.
Yeah, life is a process. I understood that, but I don't think I really comprehended the depth of that statement until God smacked me in the heart with conviction.
As we continued talking, God showed me that the year had only just begun. IT WAS ONLY FEBRUARY. I'd become spoiled. My expectations were that God was just supposed to give me everything 2020 had in store within the first two months of the year. LOL. What a joke. Who did I think I was? I laughed it off and continued the conversation.
But as the day and week continued on, I couldn't help but think about my mental. I think as believers, many of us live life with the expectation that God is supposed to give us all the answers and blessings at once. Like God operates according to our time. I was living in this space. When God didn't continue giving me everything I wanted, I started to doubt Him. I began looking at all my responsibilities and where my faith once dominated, fear was slowly creeping into the throne room of my heart. It was a domino effect.
James 1:2-8 says, "Consider it nothing but joy, my brothers and sisters, whenever you fall into various trials. Be assured that the testing of your faith [through experience] produces endurance [leading to spiritual maturity, and inner peace]. And let endurance have its perfect result and do a thorough work, so that you may be perfect and completely developed [in your faith], lacking in nothing.
I had to repent. Through the conviction from the Holy Spirit, a new attitude of hope and expectancy grew. God's timeline is unmatched. He's never early or late; He's not even on time, according to our standards. He answers prayers at His perfect timing. If I'm not getting what I want right now, it probably means I'm not ready for it or He has something greater for me. I truly believe God's desire for His people is to bless them; but not if we're not yet equipped to properly handle the blessing.
Also, there are levels to each season. How many sports teams have you seen make the Championship game before playing the regular season? None.
I conclude with this. If you're waiting to hear from God for something, just remember; He hasn't forgotten about you. He sees you. He's near. He won't let you fall. Don't lose hope. The year just started.
I've never seen the righteous forsaken. No, not once.